Want to celebrate at Harvey's? Check out our Mother's Day menu!
Reservations are sold out for Mother's Day Brunch!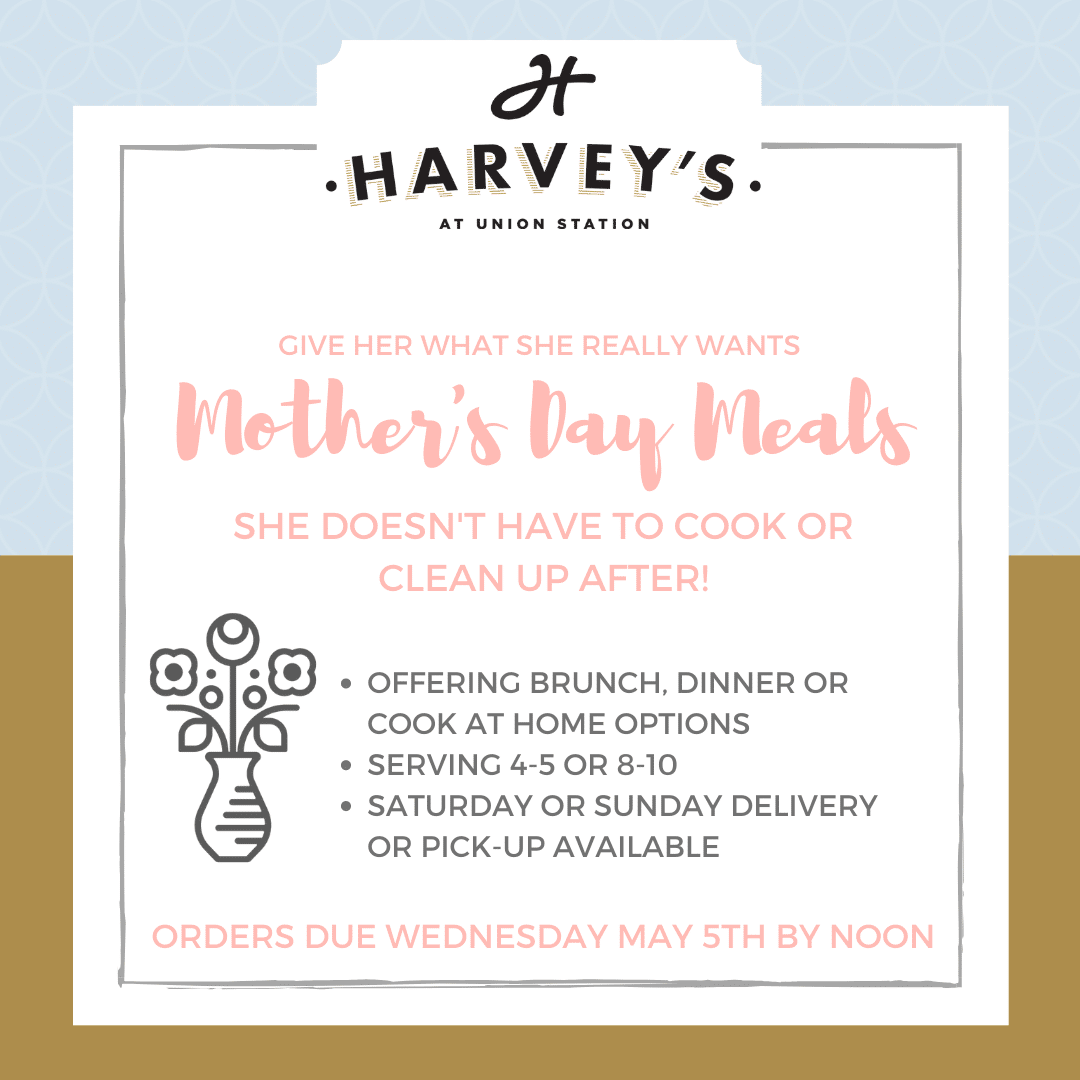 You will be redirected to the Brancato's Catering online ordering portal.
Available for delivery to KC Metro for $20 or you can pick up from one of our three convenient locations!
Pick up available from three locations Saturday 5/8 from 10am-3pm
Brancato's Catering- 5050 Kansas Ave Kansas City, KS 66106
The Brass Onion- 5501 W 135th Overland Park, KS 66224
Harvey's at Union Station- 30 W Pershing Kansas City, MO 64108
Pick up on Sunday 5/9 from 10am-3pm available at Brancato's Catering only. Delivery orders available while time slots remain.
The fastest way to Mom's heart? Food that she doesn't have to make of course!
Our Mother's Day drop off meals are designed to give you a delicious meal for 4-5 guests or for 8-10 guests. With one brunch menu, two dinner menus and a cook at home option, you'll be sure to find the perfect options to satisfy your family.
Your choice of delivery options include:
Saturday 5/8- Delivered carefully packaged and ready to heat
Sunday 5/9- Delivered warm and ready to eat
Delivery + carry out times will fill up quickly so claim your spot today to get your drop off meals!
Place your carryout order today!
Orders due by Noon, May 5, 2021
Questions? Fill out the form below!