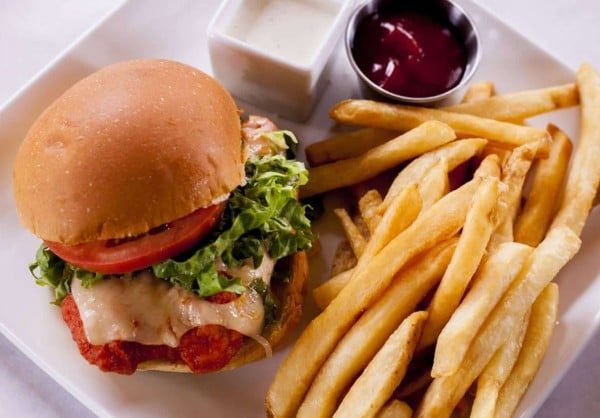 Harvey's at Union Station is excited to once again be serving our guests.
For a limited time we will be offering an abbreviated menu. We have picked out many of our favorite items and will be excited to roll out more new menu items in the near future. Please continue to check our website and social media to see new menu items and offerings when they become available.
Enjoy!
Below are just some of the popular featured items.
Click on the menu's buttons to view more item choices.
Served until 11am
CHAMBER POWER BREAKFAST
THE CHAMBER LIGHT
OMELETS
BELGIAN WAFFLE
WHISTLESTOP SKILLET
EGGS, BACON, TOAST
PLUS MORE!
Served 11-3pm
STARTERS
HARVEY'S ORIGINAL BURGER
KC CLASSIC BURNT ENDS
MR.B'S FRIED CHICKEN
TRAIN TO MEMPHIS
MEL'S SPINACH SALAD
KID'S MENU
PLUS MORE!
PEEL + EAT SHRIMP | SMOKED SALMON
CAPRESE SALAD | ROASTED VEGETABLE SALAD
ASSORTED DESSERTS + BREAKFAST BREADS
SCRAMBLED EGGS | QUICHE | BROWN SUGAR BACON
CHEF'S VEGETABLES | BRANCATO'S FAMOUS FRIED CHICKEN
BUTTERMILK BISCUITS + GRAVY | CHEF'S FISH FEATURE
GOURMET MAC + CHEESE | GRAND MARNIER FRENCH TOAST
PRIME RIB OF BEEF | GLAZED HAM | FRESH BAKED ROLLS
TRADITIONAL EGG BENEDICT
+
MADE TO ORDER OMELETTE
PLUS MORE!